Sidai Layer Feed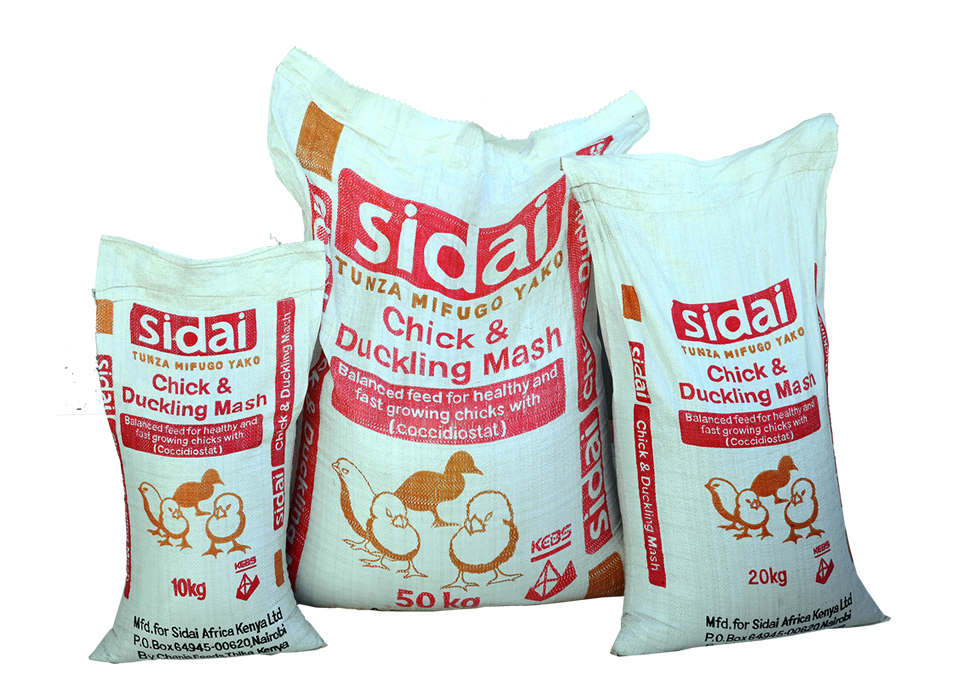 Sidai Chick & Duckling Mash
Description:
Provides nutrient requirements of chicks to ensure proper frame development.

Ensures faster growth rate, early immunity development and early maturity.

Less feed consumed; cost effective
Recommended Feeding:
0 days-8 weeks. Fed ad-libitum.2kg/chick.
Sidai Growers Mash
Description:
Ensures early maturity

Less feed borne disease challenge.

Early peaking in 1 – 1.5 months from onset of lay

High number and sizeable eggs with less breakages.

Less feed consumed; economical
Recommended Feeding:
Fed dry ad-libitum, 7kg/ pullet 9-18 weeks (point of lay.)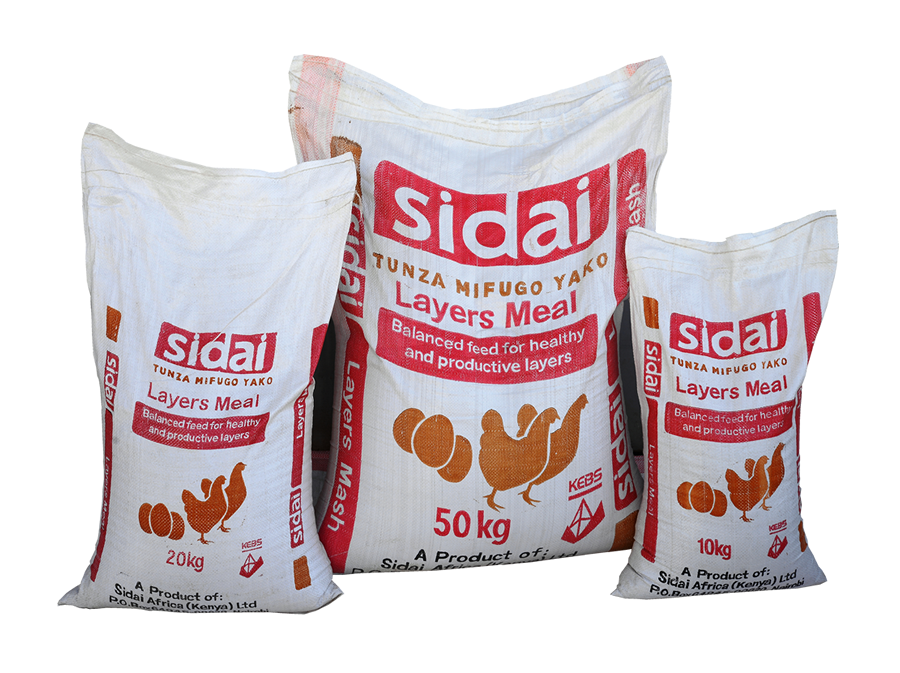 Sidai Layers Complete Meal
Description:
Fed to adult laying birds from point of lay to culling.

It provides all nutrients for optimum laying.

Ensures high number, strong shelled and yellow colored yolk in eggs with less breakages

Ensures high peak of 95 -98% for 6 – 8 months and prolonged egg production 12- 18 months.
Recommended Feeding:
Fed ad-libitum, 140gm/bird/day.