Sidai Mineral Supplements
Sidai Dairy Mineral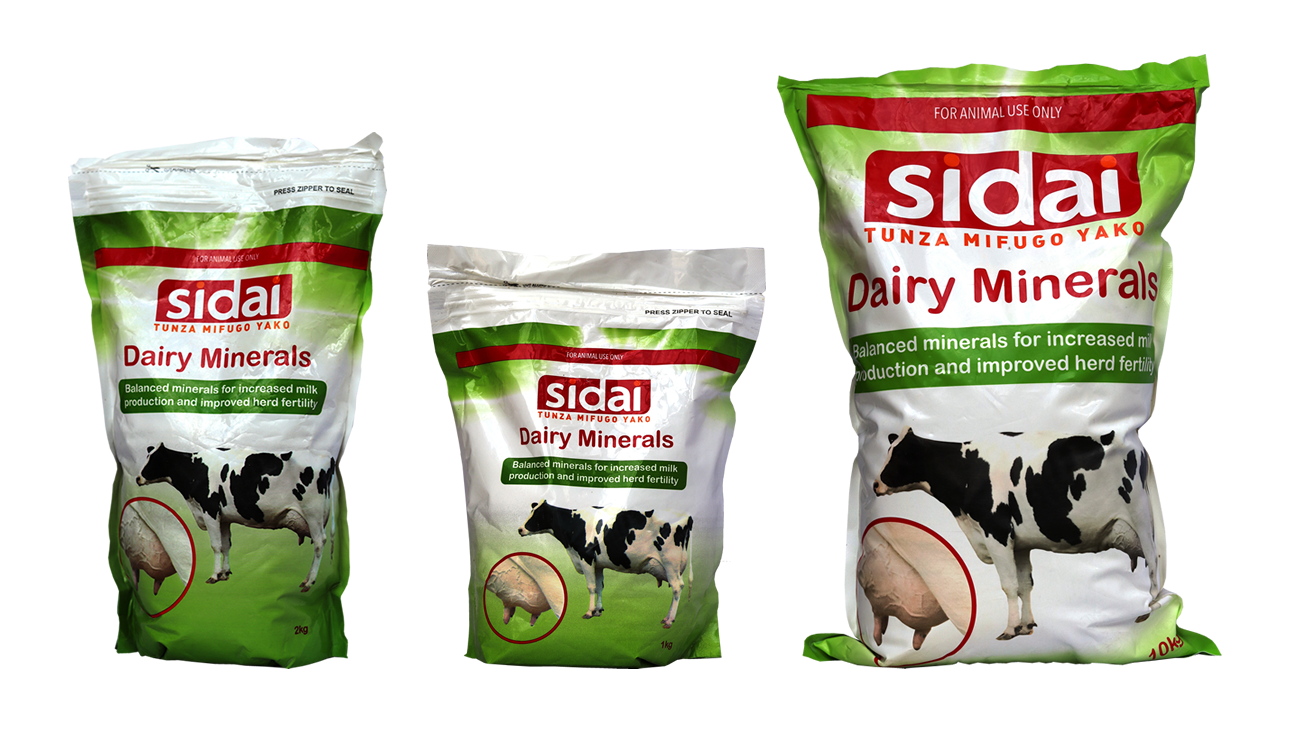 Sidai Dairy Mineral
Formulation
A balanced formulation containing all major minerals & traceelements for high yielding dairycattle.
Benefits to the farmer
Targeted for bulling heifers and lactating cows producing 10-25 L milk/day.

Formulated to provide all major minerals and trace elements.

Increases milk production, giving pronounced heat signs.

Prevents milk fever, depraved appetite and retained placenta.

Gives a fine coat, strong bones and reduced disease challenge e.g. mastitis.
Recommended Feeding
Not mixed with water.

Feed dry in a trough or mixed with other feeds, at the rate of 60g(6 heaped tablespoons) per heifer per day & 120g (12 heapedtablespoons) per lactating cow per day
Available Packs