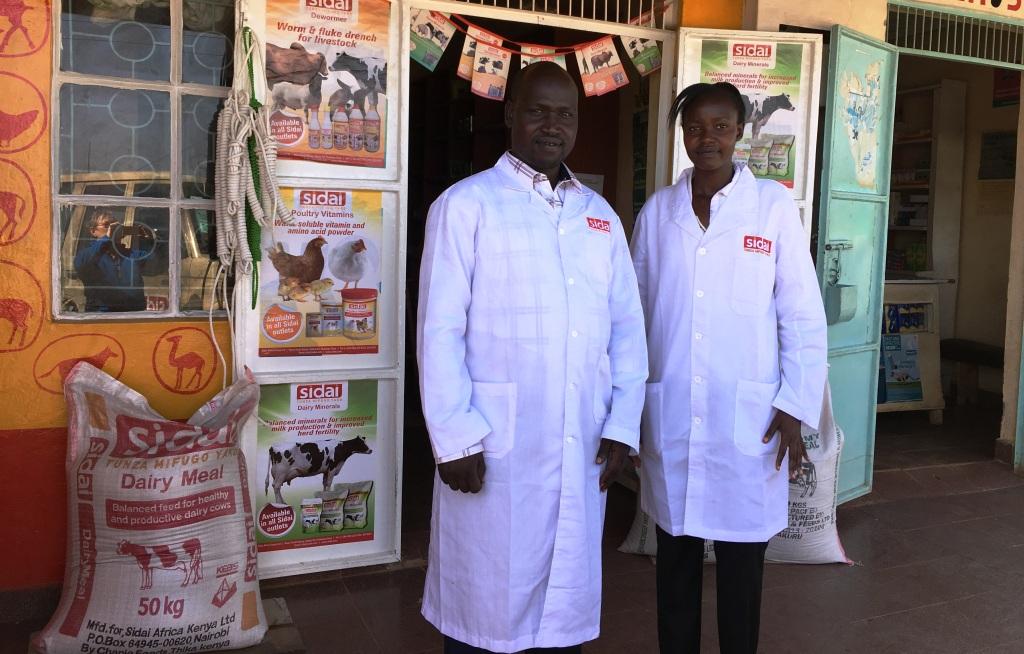 What is a Sidai Franchise?
A Sidai franchise is an independent business, typically an agrovet run by a technically-qualified person, that works in partnership with Sidai. A Sidai franchise is entitled to use Sidai's branding and has preferential access to Sidai's products and services. Sidai will support the franchise through advertising and promotion. The franchise owner is entitled to receive both technical and business training, that helps to grow their business.
Sidai expects the franchise owner to conduct their business in accordance with Sidai's standards set out in a manual. A legal agreement underpins this mutually beneficial business partnership.
Over the years many Sidai franchises, starting from one shop have seen significant growth in their business. Some now have their own network of 4-5 retail units serving a significant customer base.
Sidai franchise value proposition?
Sidai offers its franchises a wide range of exclusive products and support services which can lead to significant business growth for committed franchisees. These include:-
Exclusive area of operation

Access to high quality products and services, including distributor rights to Sidai Products

Benefits from being part of a recognized and trusted brand

Access to finance to grow the business

Preferential access to new products and services as they enter the market

A dedicated Franchise Support manager

Marketing support through local radio, farmer training and loyalty programmes

Access to business and technical training and IT support
If you are interested in becoming a Sidai franchisee please get in touch with us here.